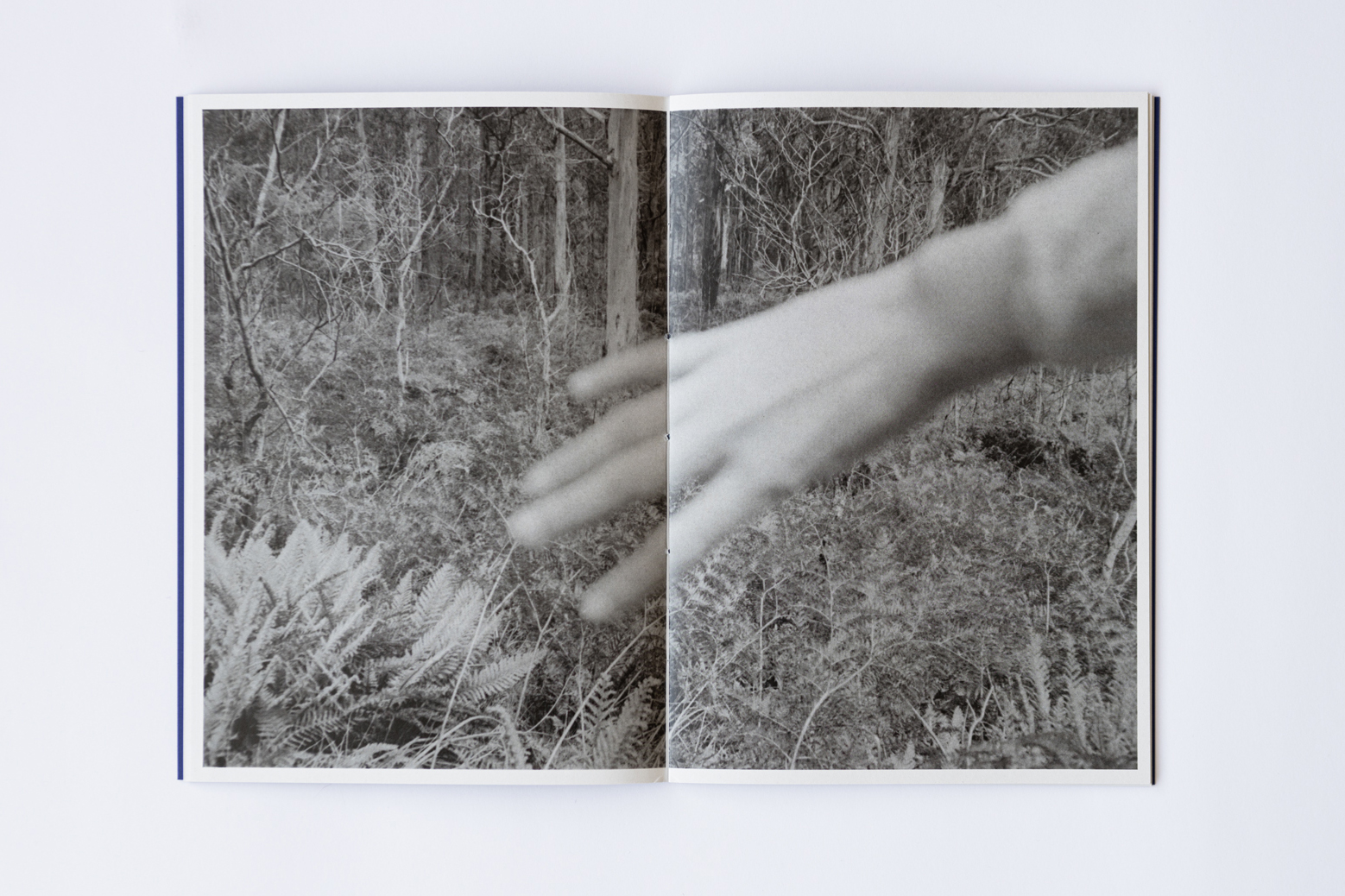 Foot Notes
Self-published 2023

—
Foot Notes is a visual conversation between Hilary Faye Sloane and her mother Ann Evelyn Sloane.

The images by Ann were created during the Summer c.1974. Hilary's images were created during 2019-22. All images were created whilst walking on foot.

I had never seen my Mum's extensive archive until a few years ago. It was a significant discovery to scan hundreds of black and white negatives that showed me glimpses of who my mother was before motherhood, and her observations while spending time walking outdoors. I found it special to learn that we have a similar approach to making photographs of the natural environment and that our images speak to each other.

Contains 19 images and text written by both Hilary and Ann.



—
36 pages
148 x 210 mm
Soft cover, thread-stitched
Dry toner ink on 100% recycled stock.
Limited to 60 copies and hand numbered
Printed on Dja Dja Wurrung Country
—
Special edition
Includes hand printed darkroom print
210 x 250 mm
Limited to 14 copies
—
25% of sale price will be donated to Firesticks Alliance, an amazing organisation protecting Country through cultural fire and land management practices. www.firesticks.org.au. @firesticks.alliance.network